Cayetana Manglano, your dental medicine clinic in Valencia and Villena
At home or in the consulting room, always at your side
We finance your treatments
Pay your orthodontics treatment in instalments of 29 euros a month*.
All our treatments are available to be paid in comfortable monthly instalments.
Up to 24 months of interest free financing.
*It will depend on each individual case.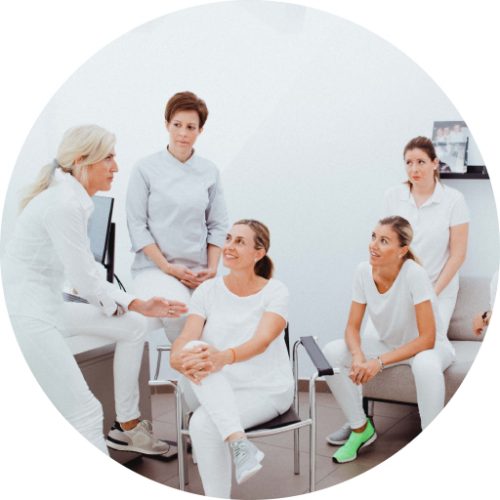 Great professionals at your disposal
In Cayetana Manglano we are used to treating all types of cases with simple solutions that allow your to wear your best smile, in a totally conservative manner.

Both the Villena clinic and the Valencia clinic are Diamond Apex Invisalign suppliers
Personalised treatment and professional work ethic
We offer personalised and humane treatment to the patient, where honesty is very important when giving a clear and precise diagnosis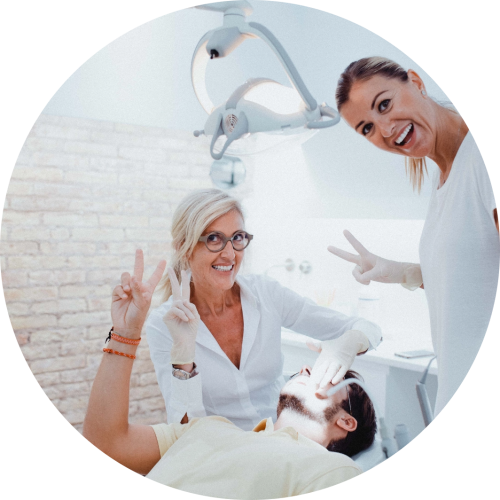 We work with different techniques and plannings, according to each case, age, sex and the necessities of each patient.

In orthodontic treatments for children we resolve bone deformities that the youngest may have, in their maxilla and jaw. They are short treatments that can be started from the age of 3, and with lots of success if detected early on, avoiding future complications and facilitating future orthodontic treatments.

Adult orthodontic treatments look to change the position of the teeth, carrying out a thorough study requiring a lot of accuracy. With orthodontics we can treat a large majority of adults in spite of the level of bone, medication, gums, teeth, implants or crowns, achieving incredible results.
Have your first visit online, without having to leave your home
Discover what your new smile will look like, after your orthodontics treatment, with our SIMULATOR
OUR PATIENTS RELAY THEIR EXPERIENCE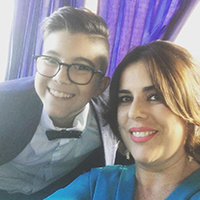 ​
Ester e hijo
Hace 8 años, Tana me puso brackets. El resultado fue estupendo y me quedé muy contenta. Así que, cuando vimos que mi hijo mayor tenía problemas en el paladar, no dudé en ponerlo en sus manos. Primero le pusieron un aparato para abrirle el paladar y después, brackets para posicionar bien los dientes. Le ha cambiado la cara y ahora tenemos una sonrisa preciosa. Además, ¡con Tana y su equipo te sientes como en casa!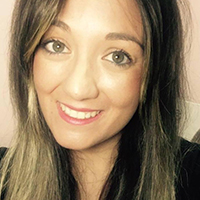 ​
Ana Cubero
Solo tengo agradecimiento y cosas bonitas que decir de la Clínica que Cayetana tiene en Villena. Ha sido un placer y un verdadero acierto arreglarme allí mi boca. La aconsejo a todo el mundo que me pregunta porque son unas pedazos de profesionales, además de ser súper cercanas y te hacen sentir como en casa… yo me relajo cada vez que voy porque sé que estoy en buenas manos y con lo que me gusta a mí sonreír ahora lo hago mucho más, gracias.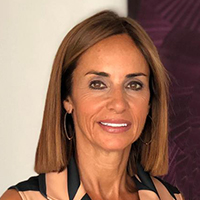 ​
Miriam
Hace 20 años, cuando tenía 28, la doctora Manglano me puso brackets. Mi caso era complicado, pero me atendió fenomenal y en un año consiguió un resultado perfecto. Hace un año me blanqueó los dientes, lo que le ha dado muchísima luminosidad a mi cara. ¡Estoy encantada! De hecho, nos hemos hecho el blanqueamiento toda la familia. Siempre me han atendido estupendamente a nivel profesional y ¡qué decir del nivel emocional! Son un equipo increíble.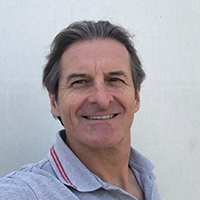 ​
Gaizka Lara
Los tratamientos de boca siempre me han producido mucho respeto… ¡hasta que me puse en manos de Tana Manglano y su equipo! Son una mezcla equilibrada de profesionalidad, conocimiento, manos prodigiosas, tecnología, coordinación…pero a la vez empatía, cercanía, tranquilidad y sonrisas. La calidad se percibe en todo y hasta en el mínimo detalle. Durante casi dos años que duró el tratamiento me sentí perfectamente dirigido por Tana y magníficamente tratado por su equipo. Yo estoy muy agradecido.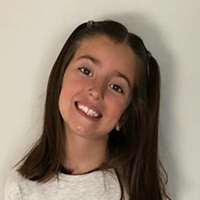 ​
Adriana Blasco
Comencé a ir a la clínica de Tana cuando tenía 5 añitos y, aunque el primer día estaba nerviosa, ya no me importa ir las veces que ella me diga porque no me hacen daño y la clínica es muy bonita y puedo jugar allí. El año pasado me colocaron un aparato para que el paladar se me haga más ancho (me han dicho que se llama disyuntor) y todavía lo llevo. No me importa porque es muy cómodo.
Sign up to our newsletter and be the first to finding out the latest news, recommendations and much more in orthodontics.