Philosophy and values
We know that having a well-aligned dentition does not ensure a person's happiness, but it helps enormously to feel better about oneself and to gain security and self-esteem.
That is why we work to offer great results to our patients, surprising in many cases. We ask for trust, patience and commitment. Orthodontics provides real smiles and the best version of yourself.

Being happy to work happily
We like our job. We are passionate about it. But there are many other things we like in this life: playing sports, spending time with our families, going to the movies or studying a little more. We like to be happy and work happily. We know that this is the only way we can contribute to the happiness of our patients.
We bet on conciliation
Our team is made up of great professionals who are better people. With illusions and with a life that balances their personal and professional development.
That is why we organize our schedules in such a way that they allow us to give the best service to the families that come to our clinic, but also so that each member of this team can enjoy their family and grow personally.
We also work continuously to ensure the best environment in the clinic. The aim is to feel better and to transfer that good atmosphere to our patients.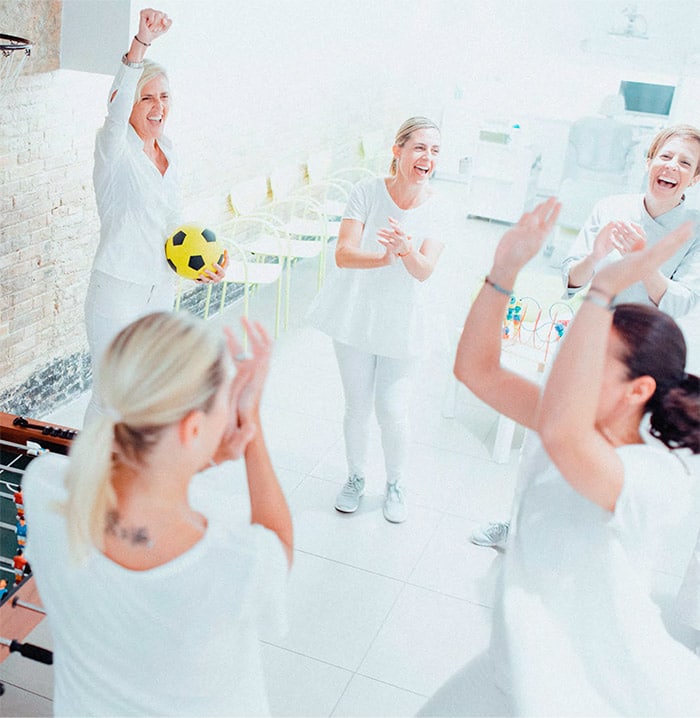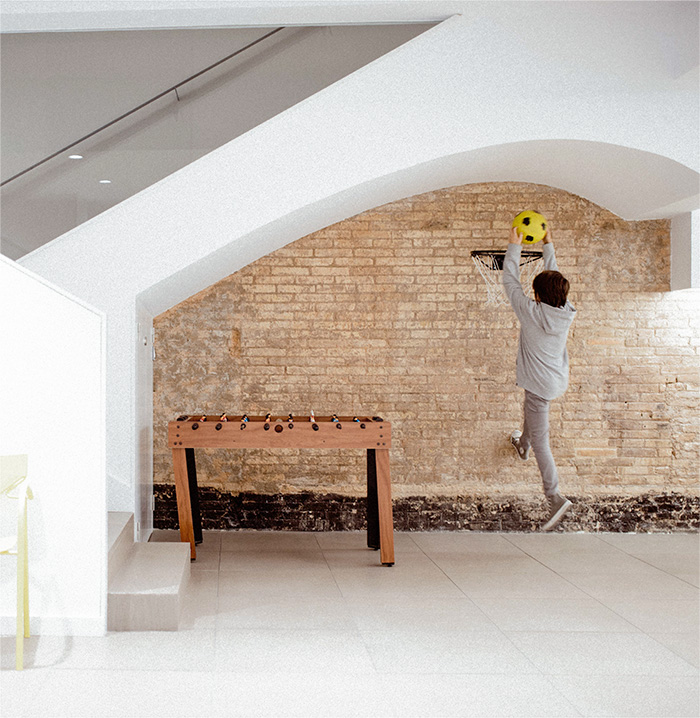 Our contribution to the planet and society
We are aware that our clinic is a small drop in the ocean, but we want our day-to-day work to contribute to achieving the Sustainable Development Goals.
Our clinic, which has recently moved, has been equipped with the most efficient lighting and air conditioning equipment, seeking to limit CO2 emissions. Our daily effort, which has already become a routine for each member of the team, is concentrated on the separation of waste, which in our activity is particularly complex.
We also want to make our contribution to society and give back a small part of what it gives us. That is why we look after patients in vulnerable situations through entities that care for people with Cerebral Palsy as well as Phelan McDermid or Von Hippel Lindau syndromes. We also support elite athletes.