Exclusive orthodontics in Valencia
CAYETANA MANGLANO IS AN EXCLUSIVE ORTHODONTICS CLINIC IN VALENCIA, SPECIALISED IN CHILDREN AND ADULTS.
Why do we only carry out orthodontics?
We have decided to create a clinic that is exclusive to orthodontics in Valencia because we believe in the specialisation, and to train in the latest techniques in invisible orthodontics.

Currently we work with all types of orthodontics: Braces, lingual braces and invisible orthodontics, offering our patients the most optimum results, independently of the type of orthodontic treatment.
Why trust in a clinic that is exclusive to orthodontics in Valencia?
The type of orthodontics is only the medium that we use to get to the means: achieve a beautiful and healthy smile.

If you have been looking for 'Exclusive orthodontics Valencia', we can tell you that you have come to the right place.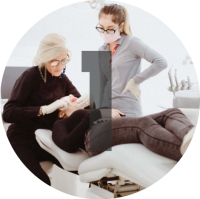 We carry out a complete study of your mouth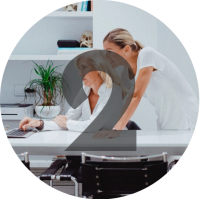 We study which is the origin of the problem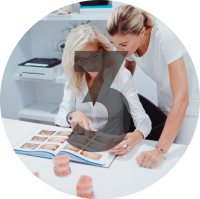 Estudiamos cuál es el origen del problema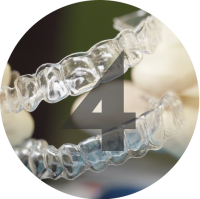 We explain the different types of orthodontic treatments and their advantages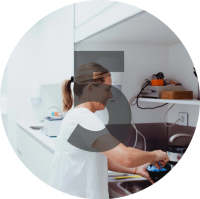 We prepare the treatment plan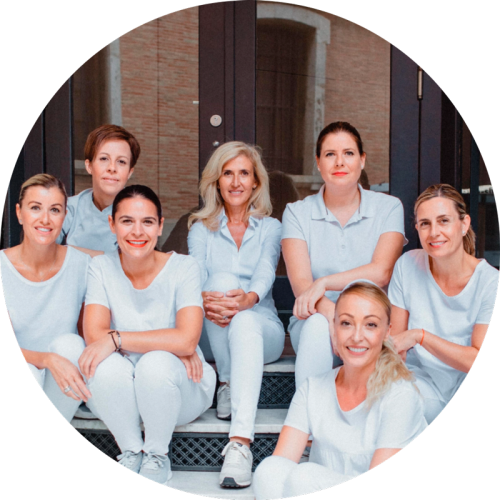 Cayetana Manglano, exclusive orthodontics in Valencia
Doctor Cayetana Manglano has the Invisalign Diamond 2 category, that guarantees that she has a lot of treated cases, throughout her 25 years at the forefront of the clinic.

As well as her work in consultation, Cayetana Manglano has presented publications and communications at conferences, and has taught courses internationally about orthodontics.

Her experience in this type of behaviour makes Cayetana Manglano your best option, if you are looking to start children's orthodontic treatment in Valencia at a very competitive price.