Exclusive orthodontic treatment in Valencia
Orthodontics is the discipline that Dr Cayetana Manglano has been working for more than two decades of her professional career, both in the clinical field and at the university sector.
The great passion she feels for her profession has encouraged her to form a high-performance professional team with which she achieves the best result for each case. Always in a customised way, always looking for real smiles.
Orthodontic treatments
We work with different techniques and planning depending on each case, age, race, sex and needs of each patient.
Our orthodontic clients say: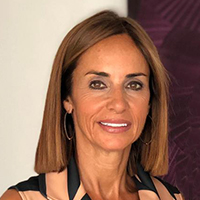 20 years ago, when I was 28, Dr Manglano put my braces. My case was complicated, but she treated me great and in one year I got a perfect result. A year ago she whitened my teeth, which has given my face a lot of brightness, I'm thrilled! In fact, the whole family has had their teeth whitened. I've always been well looked after professionally, and of course emotionally! They're an amazing team.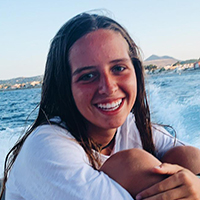 I started the consultation when I was 6. They said that my case was difficult because I had a bad bite and separate upper incisors, so I put several devices until I started wearing braces when I was 10 years old. Two years later, my mouth was perfect. Last year I had my teeth whitened with syringes and I loved the result too. I always go to the consultation happy because the nurses are nice and the office is super cool.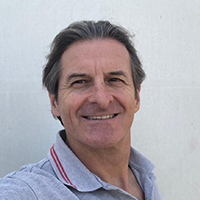 The mouth treatments have always given me a lot of respect… until I put myself in the hands of Tana Manglano and her team! They are a balanced mix of professionalism, knowledge, prodigious hands, technology, coordination… but at the same time empathy, closeness, tranquillity and smiles. The quality is perceived in everything and even in the smallest detail. During almost two years of treatment, I felt perfectly managed by Tana and magnificently treated by her team. I am very grateful.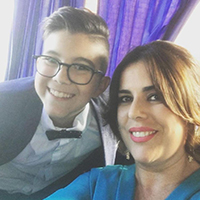 Eight years ago, Tana put my braces. The result was great and I was very happy. So, when we saw that my oldest son had problems in his palate, I didn't hesitate to put him in her hands. First, they put him in a palate-opening appliance and then braces to straighten his teeth properly. He has changed his face and now we both have a beautiful smile. Besides, with Tana and her team, you feel at home!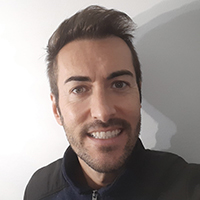 Years ago, I had a brace treatment at another clinic and, although the result was not bad, it was not what I wanted. When they told me about Tana, a year ago, I went to see her and she recommended an Invisalign treatment. I am currently finishing it and the results are perfect. Now I have what I wanted! And at a fair price. I have to add that I have felt at home from the very first moment, because of the exquisite treatment of all her team.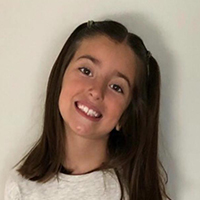 I started going to Tana's clinic when I was 5 years old and, although I was nervous the first day, I don't mind going as many times as she tells me because they don't hurt me and the clinic is very nice and I can play there. Last year, they put a device to make my palate wider (they told me it's called a disjunction) and I still wear it. I don't mind because it's very comfortable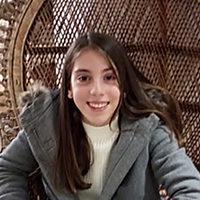 I started wearing braces when I was little because the doctor told me I had a narrow palate. I got braces and at first, I felt very strange to wear that, but I quickly adapted. Then the doctor told me I had to wear braces to make my smile look better and I did, and I'm so happy! I liked going to the consultation because the doctor and nurses treated me so well.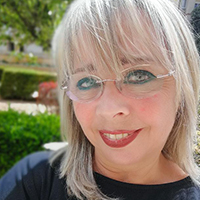 I first went to the Cayetana Manglano clinic in 2008 because I had teeth in the shape of a pyramid. They did a study and I started wearing braces, retainers and a splint at night. I still find it incredible that my teeth could be straightened. In the whole process, they took care of me with great delicacy and love, always looking after all the details. My thanks to Tana, Patri, Cris and the rest of the team.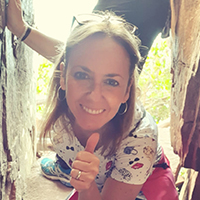 Six years ago I put my mouth and my smile in the hands of Cayetana Manglano. She and her team managed, after wearing braces for three years (because my teeth were a mess), to make my smile my cover letter. My teeth are perfect, incredible. I am very grateful to the whole team. Besides being specialists, they offer incredible personal treatment at a fair price. I only have words of thanks.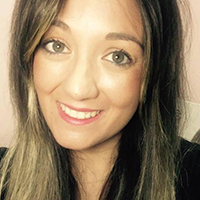 I only have gratitude and nice things to say about the clinic Cayetana has in Villena. It has been a pleasure and a wise choice to fix my mouth there. I advise everyone who asks me because they are a team of professionals, in addition to being very close to their clients and make you feel at home… I relax every time I go because I know I'm in good hands and since I like to smile, now I do much more, thanks to that great team.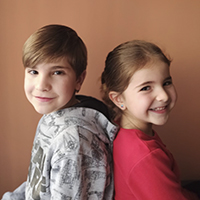 I am the mother of Jordi and Mireia Canales, two children with a major problem of jaw progeny and a narrow palate, a bone problem that can only be treated by a great specialist. And that's why I went to Dr Tana Manglano.

I was afraid of the problem my children had and also of the cost that it could entail…

And what was my surprise, when they gave me the budget that I thought was very fair and the incredible payment facilities…

In conclusion, I am so happy with the treatment of my children so young, the affection received, the professional and human attention, that I would return and recommend Tana's clinic and all her team 1,000 times to everyone. I can only say: THANK YOU!
CY If you've come this far, it's probably because you're thinking about
Do you want to wear the best version of your smile now?
Make your first appointment at our clinic